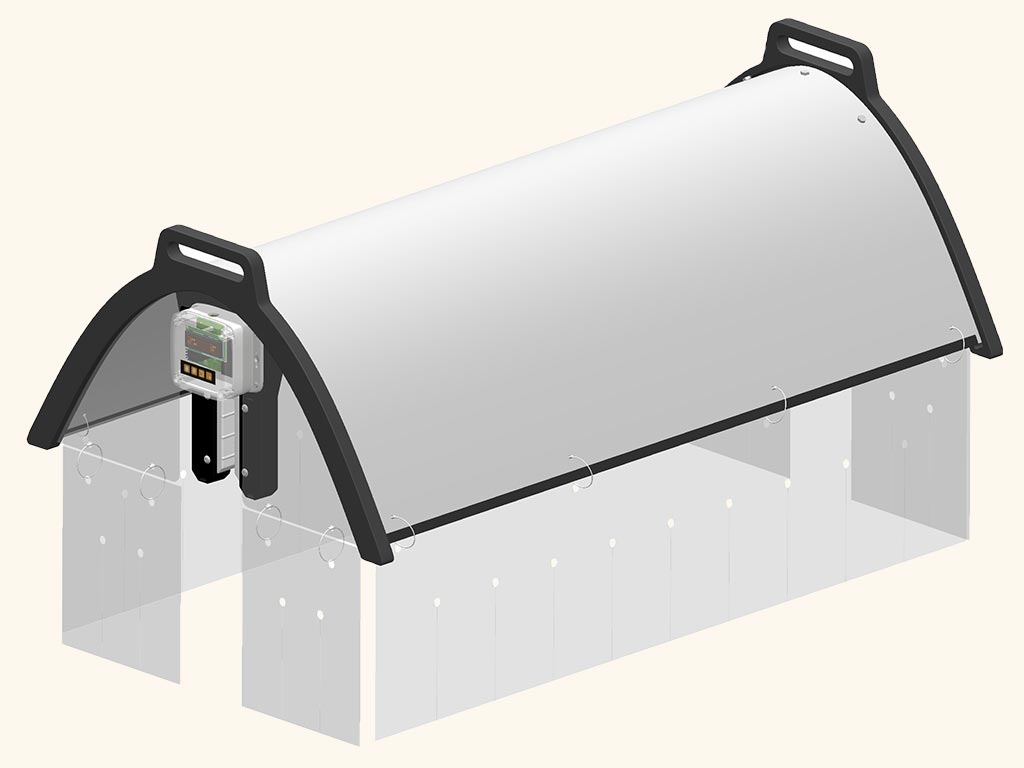 Holistic Heating
Stable Temperatures
Lower Energy Use
No Bulb Changes
Durable Materials
Our Products
Haven MicroClimate
Optimize your farrowing environment with the push of a button.
The Haven is the biggest advancement in the world of farrowing technology since the heat lamp. This innovative system uses a reflective heat shield mounted above a heating element and surrounded by curtains to create a uniform and nurturing environment for newborn piglets.
The result, as multiple independent studies confirm: 20% reduction in pre-wean mortality and 50% less energy use. That's why Haven is used and trusted by high-value producers, researchers, and genetics companies.
Available in two configurations.
Haven with Control
Multifunction displays
Current heat temp under the shield
Heating icon or idle status
Easy recovery from power loss
Automatically senses the temperature under the shield
Maintains an ideal temperature
28-day cycle with predetermined temperature control
Haven without Control
Designed for room controller-equipped barns
Custom temperature ramp
Adaptable to your protocol
Plug in and go
Consistent power on each unit
Need More?
Our Products
Control and improve the microclimate for your herd.