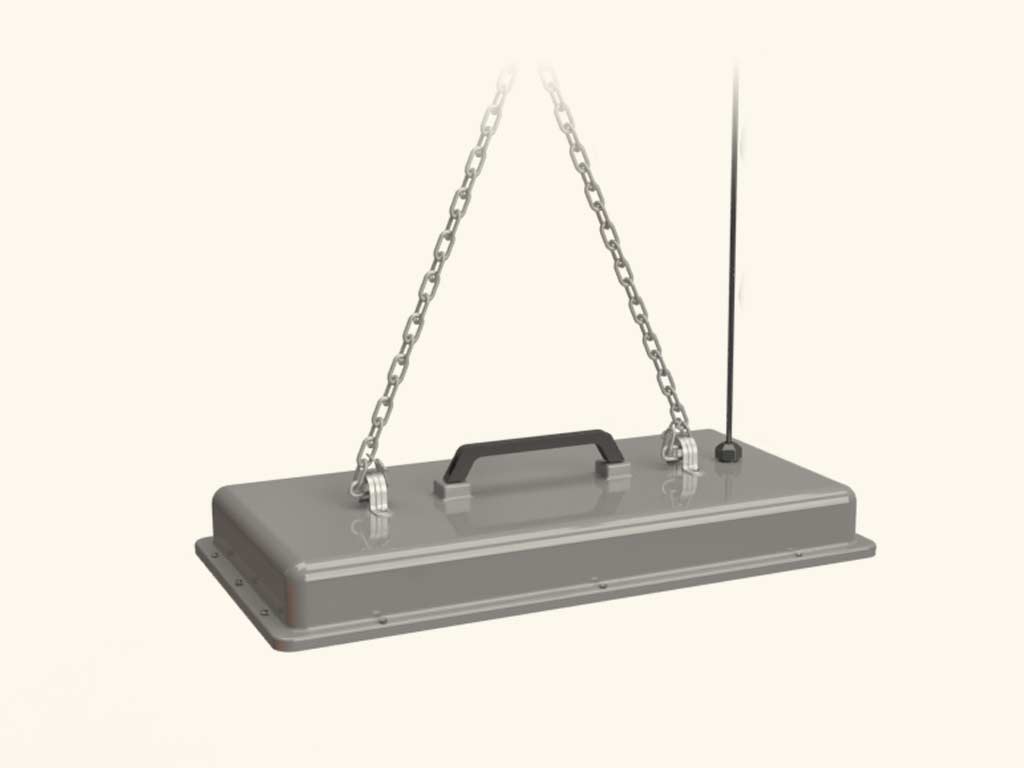 Zero-Maintenance Design
Cost-Effective Heat
Perfect for Small Spaces
Two Mounting Options
Durable Materials
Our Products
DownFire
Cost-effective heating that's more consistent than traditional heat lamps.
The DownFire is a unique overhead farrowing heating solution for pork producers of all sizes. One DownFire unit provides enough even, comfortable heat for an entire piglet litter while keeping energy usage low.
In contrast to high-maintenance heat lamps, the DownFire doesn't require a single bulb change throughout its lifetime. That means a significantly lower cost to own and fewer man-hours needed for maintenance.
The DownFire is made for all farrowing environments. Its lightweight yet durable housing is perfect for tight rooms and easy to clean. The top is insulated, preventing heat escape and ensuring safe handling.
Two mounting options are available: Hang the DownFire from existing chains in your farrowing rooms, or mount it on the stall with its height-adjustable arms.
Compatible with all major control systems. Custom temperature curves available upon request.
DownFire Heating
Safe and easy handling
Even, effective heat
Integrates into existing systems
Need More?
Our Products
Control and improve the microclimate for your herd.