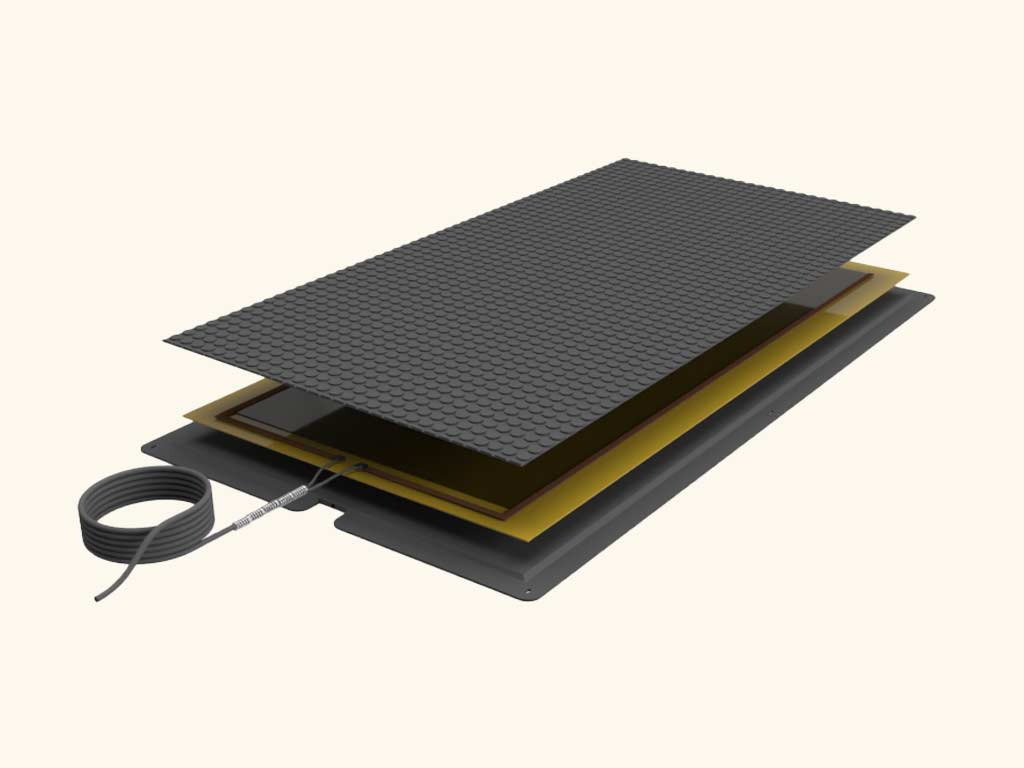 Industry-Leading 5-Year Warranty
Waterproof shell
Non-Slip Surface
More Energy Efficient
Customizable & Compatible
Our Products
NanoMat
A super durable, energy efficient take on the traditional heat mat.
The NanoMat is a major innovation on a long-standing heat solution in the pork production industry. Our mat is built around a graphene panel that provides a consistent heat output of +30°f over ambient temperature at a max draw of 135w.
Graphene is a unique material that provides decades of use in other heating applications thanks to its strong atomic bond. We guarantee years of dependable use in your barn, backed by our industry-leading 5-year warranty.
The durable, double-insulated and waterproof shell of the NanoMat makes cleaning fast and easy. The top surface is comfortable and consists of non-slip, nickel patterned texturing that ensures piglets get all the heat they need with a lower risk of injury.
Compatible with all major room control systems. Custom temperature curves available upon request.
Related Products: Optional Power/Fail indicator light
The NanoMat
Even heat
Comfortable top surface
Easy washdown
40% more efficient than heat lamps
5-year warranty
Need More?
Our Products
Control and improve the microclimate for your herd.